Features
Simple User Experience
Add your favorite feeds, start reading the latest news. It's that simple.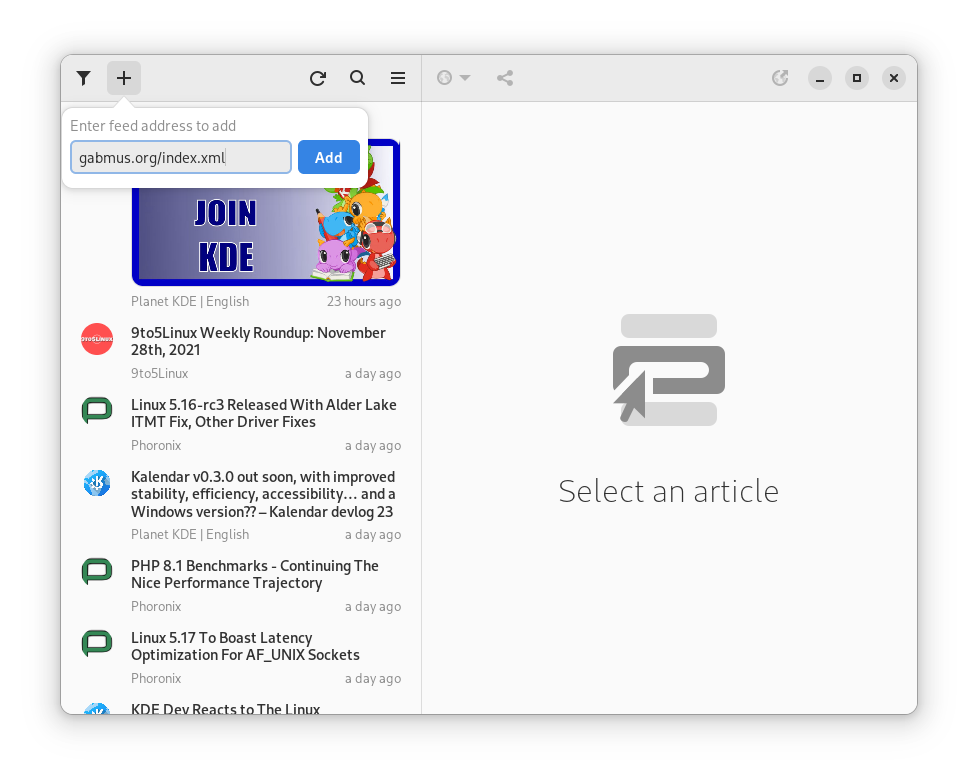 Read what matters
Organize your feeds with tags, and filter by either single feed or by tag. Only read what you want to read.
As simple as it gets
Cut the clutter of modern websites.
Reader mode
For a consistent experience. Just text and the important pictures, get to the juice of an article.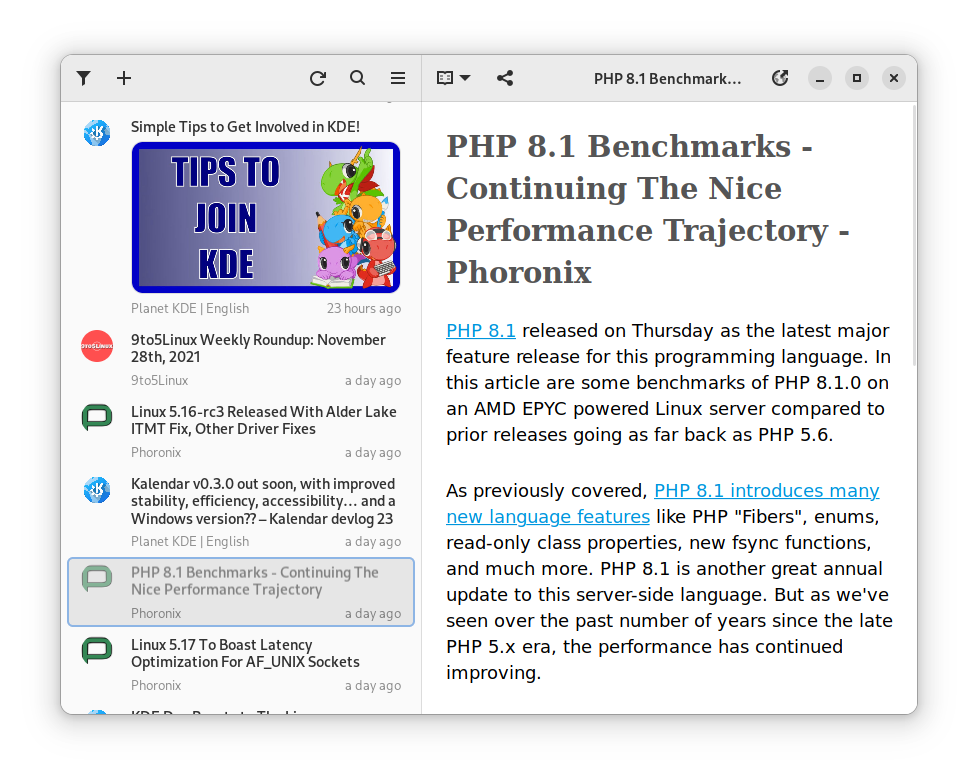 Feed content
Read the feed summary to quickly go through the essentials.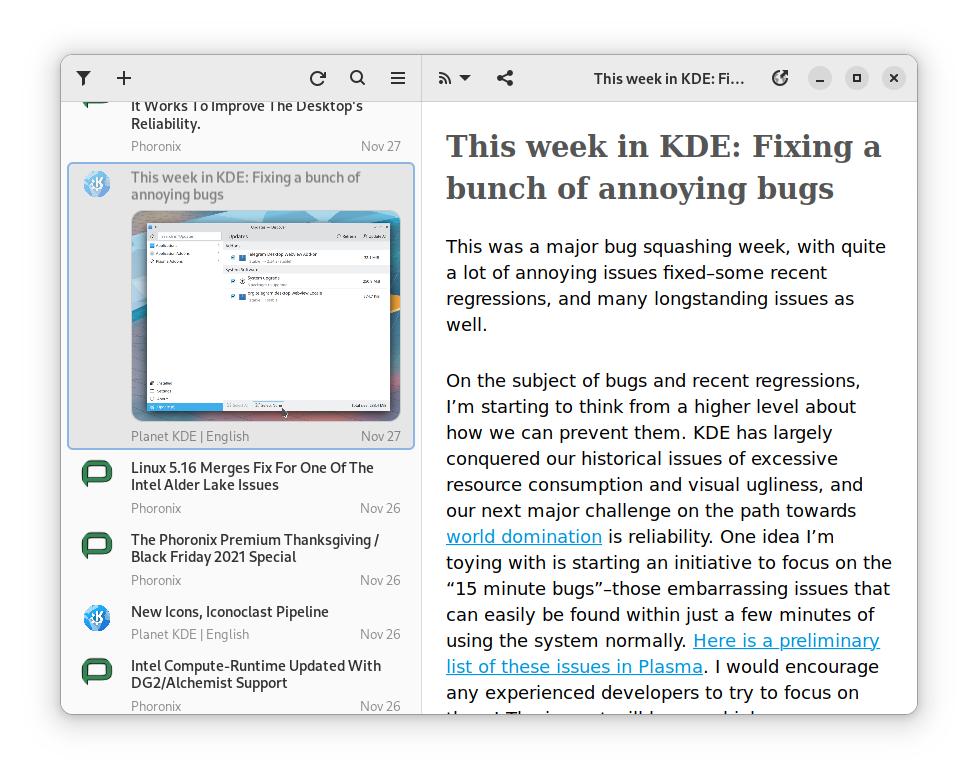 Web view
For the full package. Get the complete experience from your favorite websites, with JavaScript disabled by default. After all, you just want to read the article.
Now with ad blocking!
Large feed collection? Import it!
Feeds supports importing and exporting your feed collection from and to OPML so that you can migrate in a matter of seconds.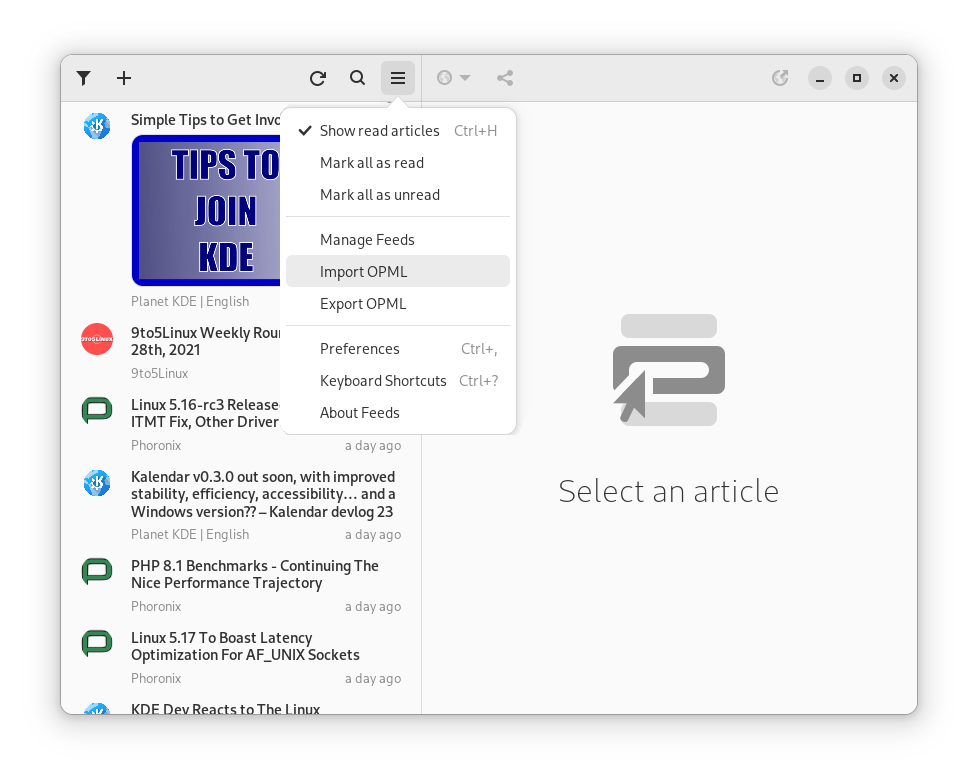 Dark mode
Switch between light and dark mode.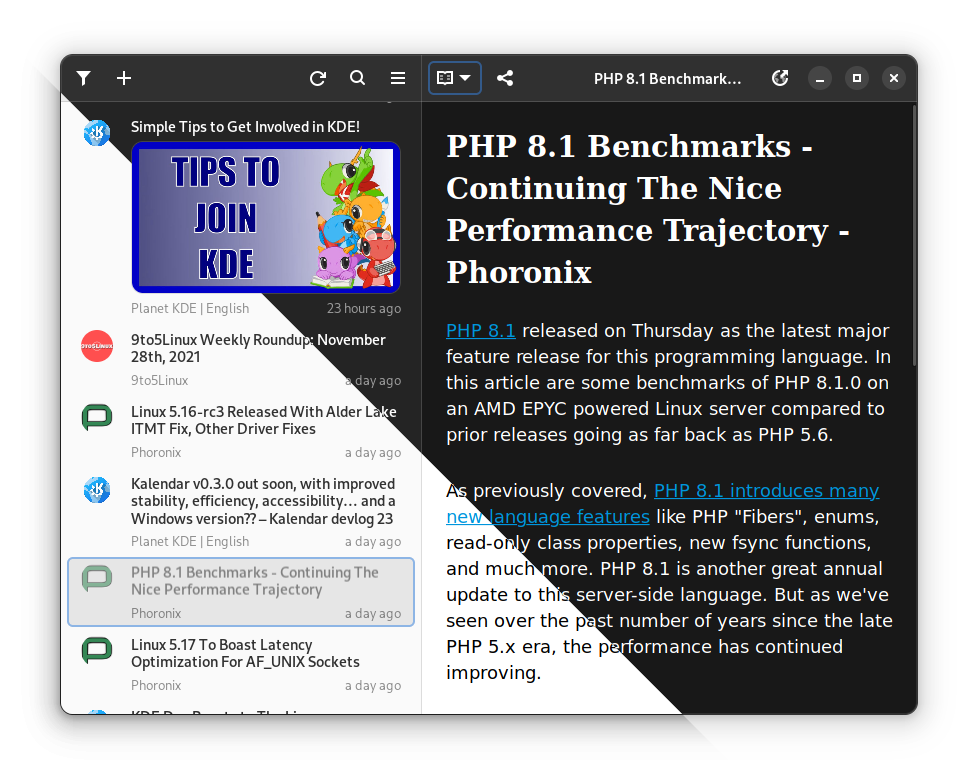 Have it your way
Customize your experience with a large range of preferences and options.

Responsive
Feeds is built with mobile Linux in mind. Got a new shiny GNU+Linux smartphone? Then Feeds is the news reader you've been looking for!